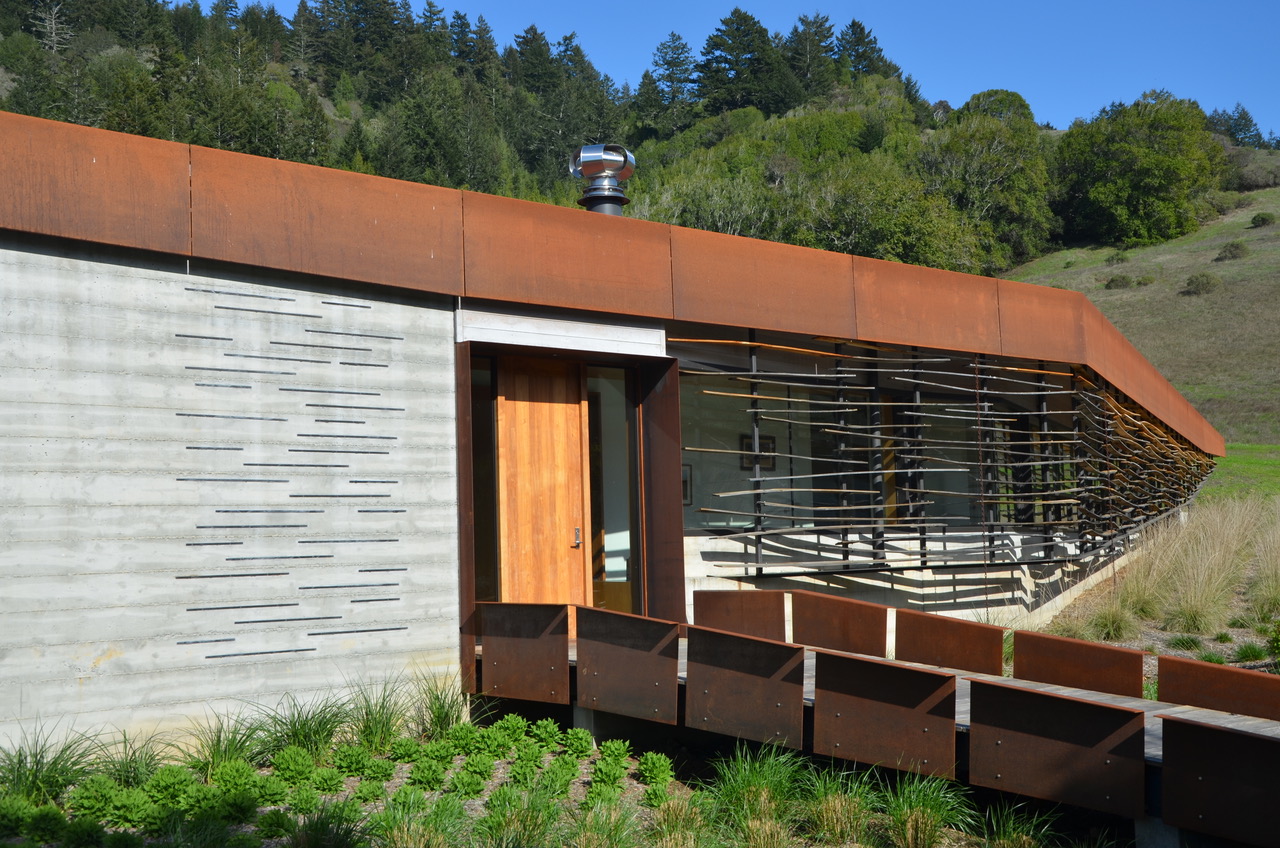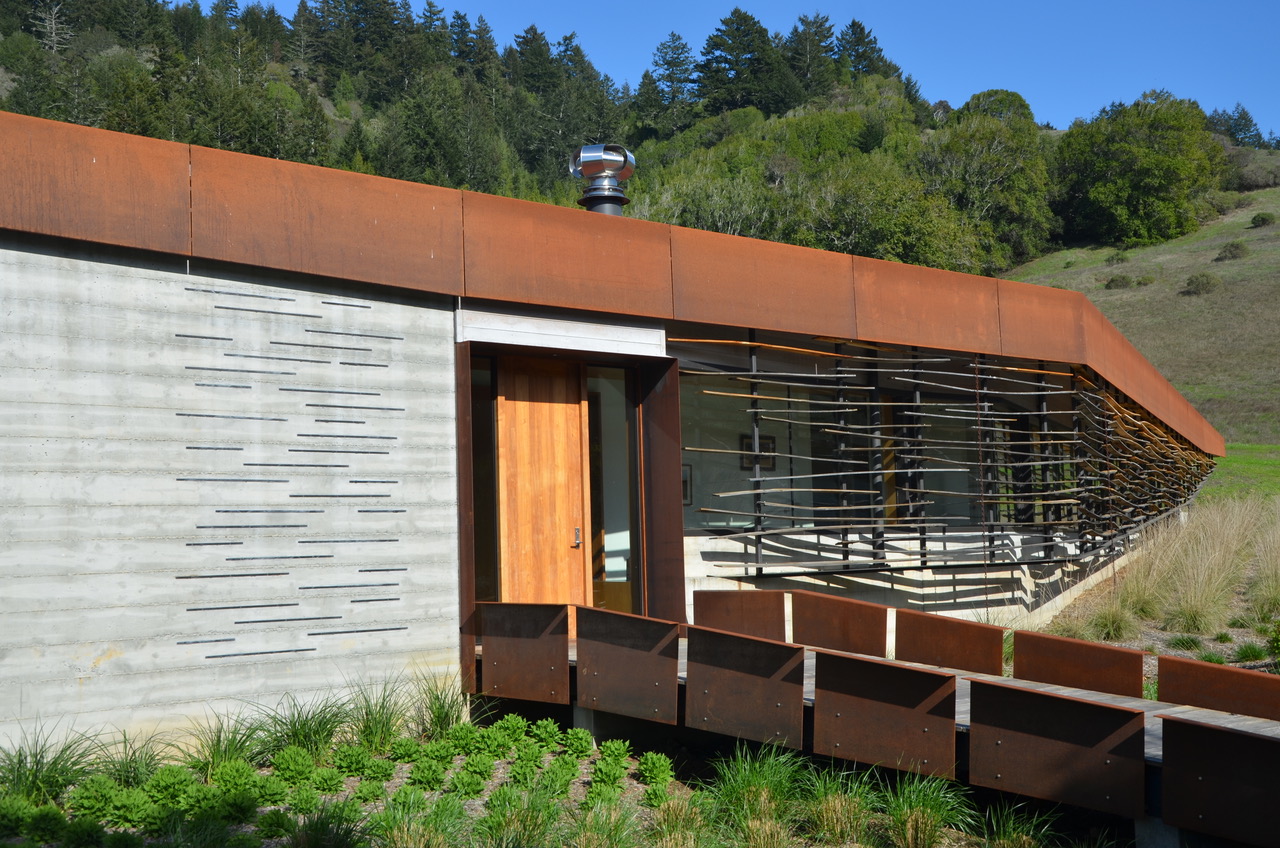 Architect: Schwartz + Architecture
Energy Consultant: Loisos and Ubbelohde
Photography: Bruce Damonte
This project involved us in an extensive and very satisfying consulting dialogue with the architects that resulted in a variety of aesthetically pleasing and well-designed construction solutions.
Several highly effective solutions arose from the early stage energy modeling, which resulted in an elevated free venting roof skin over structural insulated panels (SIPs), and the use of a highly efficient air sourced heat pump for radiant floor heating.
Solar PV and solar thermal systems provide for a low energy footprint and extend the seasonal use of the pool. Passive cross flow night flush ventilation and earth coupled floor slabs provide for summer thermal comfort.
GreenPoint rated residence + studio
High capacity solar thermal combined DHW + heating
Daiken Altherma air sourced heat pump
Hydronic in-floor heating
Low energy demand lighting system
SIP roof system with ventilated shade screen metal roofing
High performance glazing

FSC certified framing lumber

Low embodied energy concrete mix design

Low water demand fixtures and appliances

Site repair + reintegration of site stormwater

Ecosystem integrated bioswales + vernal pools

Bay friendly landscape design